Meet Padhu, the Chef, the photographer, recipe developer and web designer behind Padhuskitchen which features Simple Indian Vegetarian recipes, healthy recipes, kids friendly recipes, Indian festival recipes, traditional South Indian Vegetarian recipes, cooking basics and lot more.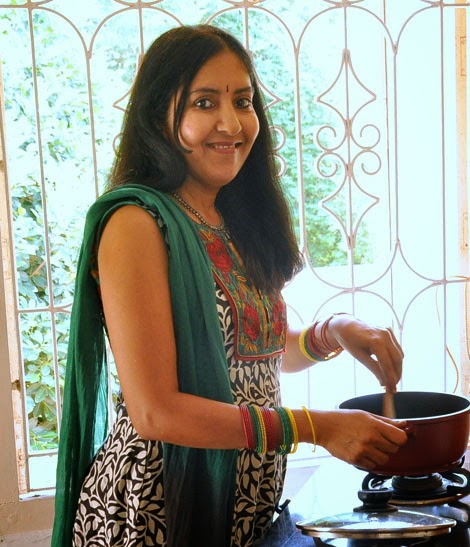 I am Padhu, an optimistic person who loves cooking, traveling and gardening. I  love to experiment in the kitchen. My specialties are Indian food and my blog focuses  on simple and easy to cook recipes. I live in India with my husband and 2 children. I have always been keen on natural ways to keep oneself  fit and beautiful and eagerly learn't  many home made beauty tips and tricks from my grandmother, mom and aunt.
I have a passion for gardening and have a small kitchen garden in my back yard. I
compost my kitchen waste
and make nutrient-rich compost to feed my plants. Have a look at the
toxic free vegetable harvest
from my little kitchen garden. I have also conducted many camps and classes on arts for women and children. My other interest include yoga, painting, travelling, reading all kinds of books, arts and crafts, listening to music and watching cookery shows.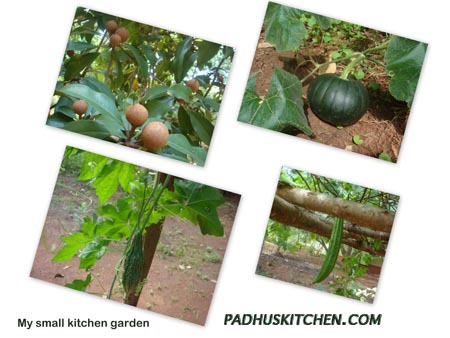 My Artwork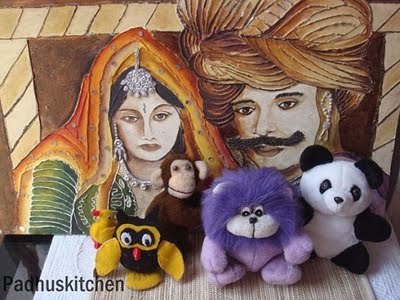 About this blog

The main aim of starting this blog is to inspire others to cook. Being a vegetarian, you will find only vegetarian recipes in this blog with the exception of eggs. Here you will find
Indian Vegetarian recipes
both South Indian and North Indian, day to day cooking recipes, traditional recipes, festival recipes with pictures.You will also find post for beginners with step by step pictures and cooking instructions. Most of the recipes found here are learn't from my mother, aunt, some from friends, books, neighbors, TV shows, due to my interest in cooking. Each recipe in this site has been
tried and tested many times
. I am glad that this site serves as a gateway to share many wonderful recipes learn't from many wonderful people in my life .
If you have a question about a recipe, kindly use the comment section of the page of that recipe or you can mail to me at
[email protected]
 Your feedback and comments are highly appreciated.
New Feature
I am also on Instagram. You can follow me on Instagram to know about more about my kitchen garden, my travel, my day to day cooking and lot more. Click
Padhuskitchen Instagram
or click the picture below to take you to Padhuskitchen Instagram page.
Thank you for your time. Have a good day! Thank you for visiting Padhuskitchen.