Oats are high in soluble fiber, B vitamins, calcium and protein. Oats is a great food to add to your baby's diet as it is very healthy and easy for the baby to eat. When your baby has completed 6 months, you can introduce solid food for the baby. As I always mention in all my baby recipes, kindly consult your pediatrician when introducing new food to your baby. This porridge is suitable for babies above 6 months of age. Today we will learn how to make oatmeal porridge for babies following this easy recipe.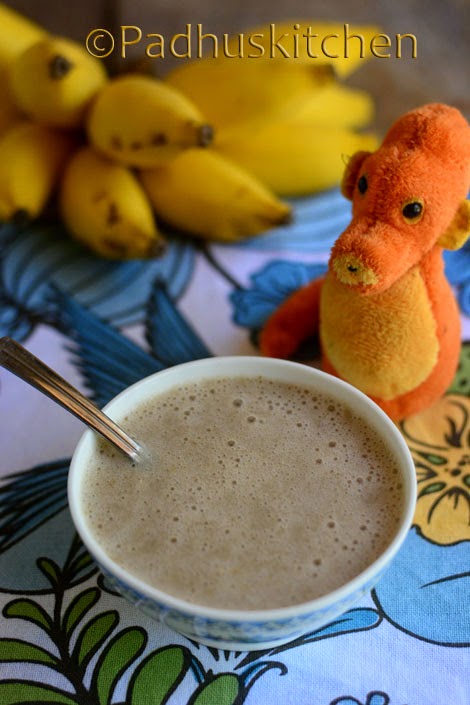 Banana Oats Porridge for Babies (Above 6 Months)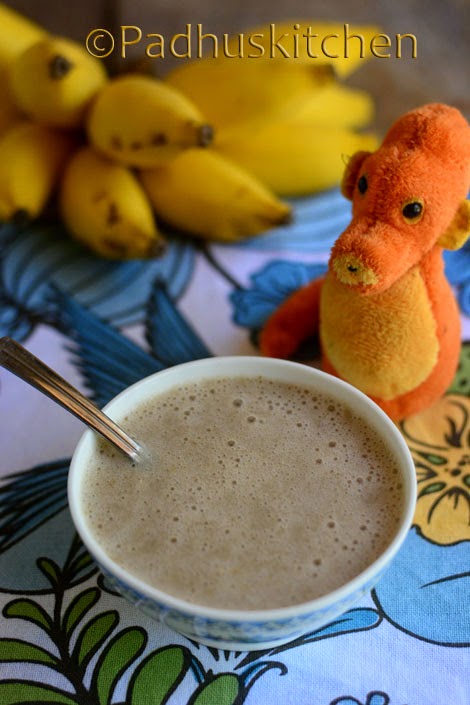 Prep Time : 5 mins
 Cook Time
: 10 mins
Recipe Category
: Porridge-Babies-Oats
Recipe Cuisine
: Indian
 Author
:Padhu Sankar   
Ingredients needed
   Oats -2 tbsp (quick cooking oats)
   Water -3/4 cup
   Soft Ripe Banana -1/4 cup (chopped)
   Organic powdered Jaggery -3/4-1 tsp (optional)
Method 
Cook oats in 3/4 cup of water on low heat stirring constantly until it starts thickening. The consistency should be that of a porridge. Leave it to cool slightly.
When it is warn, add chopped banana and puree everything together in a blender until smooth. Serve warm with a baby spoon.
Note – The sweetness in the banana is enough but if needed you can add powdered organic jaggery (available in organic stores). If you are adding jaggery, dissolve jaggery in a tbsp of water, filter it and then add while cooking oats.
You can use quick cooking plain oats (oatmeal).
Regarding the quantity, do not force your baby to eat. After introducing any new food, wait for 2 days to see if your baby has developed any allergic reaction, before continuing.
Check out more Baby Food Recipes
Don't forget to hit the +1, Share button, Tweet button, Pin it button, if you like the post. You can follow us on Google Plus, Pinterest, Twitter, Facebook  and Subscribe to RSS Feed to receive latest updates.