In our home, we all love idlis, so I often make idli for breakfast. I even make idli and dosa with different millets and other food grains for a change. Before going to the post, I would like to share with you all, some important information about millets which I read few days back. I see many people who have completely eradicated rice and other food grains from their diet and switched to millets. Though millets are good for health, eating too much of it, is not good. You must have heard of the tamil saying "Alavukku meerinal Amirthamum Nanju akum" which means even honey (amirtham) becomes poisonous when taken in excess. Recently, I got a comment from a reader that she became a big fan of millets and totally switched to millets, eradicating all other food grains from her diet completely. After a few months, she was diagnosed with hypothyroidism. After reading an article Beware of Millets, I wanted to warn you guys about the dangers of consuming too much millets. I am sharing with you some extracts from the article below-
While millet may not contain gluten, it does contain goitrogens. Goitrogens are those substances in food that suppress thyroid activity and can lead to goiter, an enlargement of this very important gland which resides in the throat. Hypothyroidism is a serious and sometimes debilitating condition that accompanies a weak or enlarged thyroid such as what occurs with goiter.
While the goitrogens in foods that contain them are usually reduced by cooking (such as cruciferous vegetables), cooking actually increases the goitrogenic effect of millet!
Protect your thyroid at all costs!
It is a real challenge to unwind the effects of hypothyroidism once this vital gland is weakened or enlarged. Don't take any chances with your thyroid health by consuming large amounts of millet.
Eat millets in moderation.
Full Article can be found here
Beware of Millets .
What I follow and would like to suggest is to eat a variety of food grains like rice, whole wheat, barley, quinoa, bulgur, couscous, millets, oatmeal etc rather than stick to one particular grain.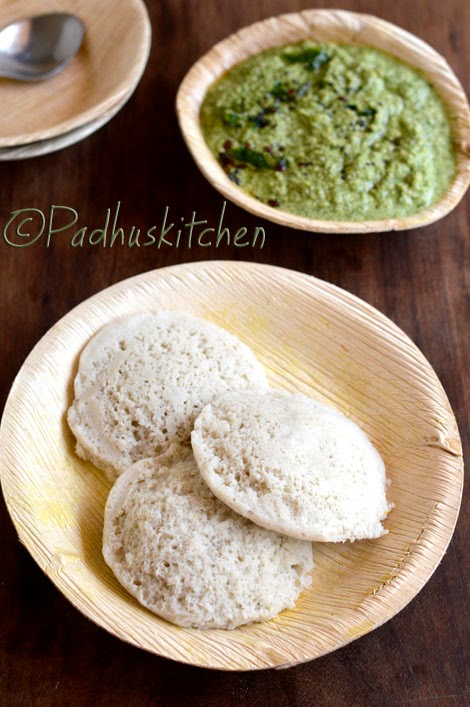 Thinai Idli Recipe-Foxtail Millet Idli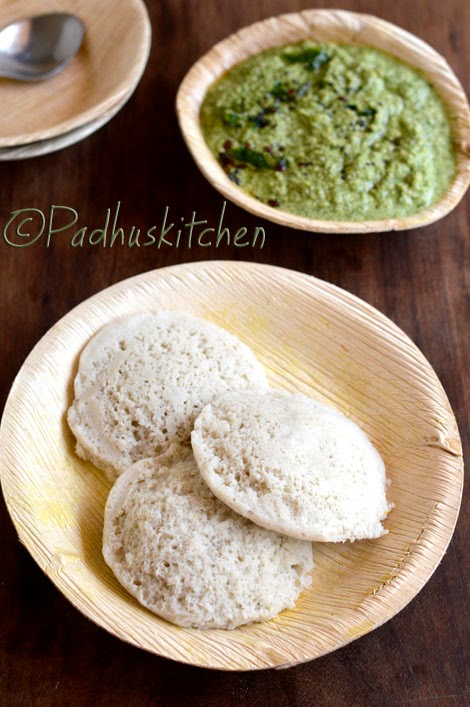 Prep Time : 45 mins (excluding soaking time)
Cook Time
:
20 mins
Serves
:
4-5
Recipe Category
:
Breakfast-Dinner
Recipe Cuisine
:
South Indian
Author
:
Padhu Sankar
Ingredients needed
Recipe #1
Foxtail millet -3 cups
Whole Urad dal- 1 cup
Fenugreek seeds-vendhayam – 2 tsp
Salt to taste
Recipe #2
Thinai/foxtail millet -2 cups
Whole Urad dal -1/2 cup
Vendhayam/fenugreek seeds-1 tsp
Salt to taste
Preparation
Wash and soak millets and dal separately in water for 4-5 hours. Soak fenugreek seeds along with dal.
Grind urad dal until light and fluffy adding water from time to time.
Grind millets adding water little at a time to a slightly coarse batter.
Mix both the batter, add salt needed and allow it to ferment. Grind it the same way as you grind for regular idlis. The batter should not be too thick nor too thin. Check out my detailed post on how to make soft idlis
Fermenting time differs according to weather conditions.
Method
You can use a steamer or idli cooker to make idlis.
Bring water to boil first. Then grease the idli mold with oil and pour a ladle of fermented batter into the moulds. Steam for 15 minutes or until a toothpick inserted in the center of the idli comes out clean.
After it cools a little, remove the idlis from the mould and serve hot with sambar or chutney of your choice.
Note – You can make idli with this batter only for a day, the next day, you can use the batter to make dosas. You can also make thick uthapams by adding finely chopped onions and green chillies to the batter.
If you found this post useful, I would really love it, if you pin it or share it with your Facebook fans or Twitter followers or Google+ circles today. All it takes is a simple click on the "pin it" "like," "share," "tweet," or Google+ buttons below the post. It will keep me motivated. Thank you!