Mother's milk has all the nutrients a baby needs and is the best natural food for babies. The World Health Organization recommends exclusive breastfeeding for the first six months of life. Breast milk provides complete nourishment to the baby during the first six months. Breast milk contains antibodies that help your baby fight off many infections and strengthens the immune system. It protects the baby from diseases. Studies show that breast fed children develop more resistance to diseases than formula-fed children. Babies who are exclusively breast fed for the first 6 months have fewer visits to the hospital. Studies show that Breastfeeding also benefits the health of the mother. Mothers who breastfeed are less likely to develop osteoporosis later in life, are able to lose weight gained during pregnancy more easily and have a lower risk of breast, uterine and ovarian cancer. By breastfeeding mother develop a strong sense of emotional and psychological bond with their babies.
Indian Recipes for Lactating Mothers-Food to increase milk supply in lactating mothers
A balanced and nutritious diet can provide the baby with a variety of nutrients. Mother's diet affect the quantity and quality of milk, so it is advisable to take a balanced and nutritious diet, rich in calcium, protein, vitamins and minerals. Including lot of fluids is also very important while breast feeding. I consulted many mothers, elderly women, gynecologist and other sources before compiling the list of food below. It may vary for each individuals. What works for one might not work for another. So you have to find out what works best for you. Try different things and see what works best for you! Here are few Indian foods that can increase breast milk supply in lactating mothers.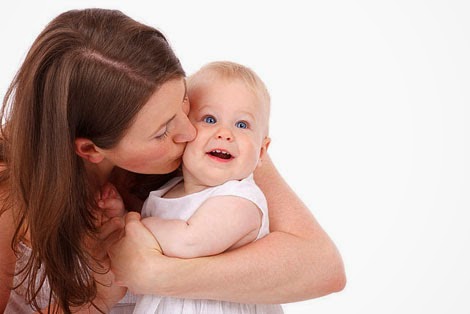 1.Increase lactation with Fenugreek seeds/Methi  –  Both fenugreek seeds and fenugreek leaves are said to improve milk supply in lactating mothers. Fenugreek seeds has properties that increases milk production in lactating mothers. It ranks high in the list of food to increase lactation. Way to include fenugreek in your diet.
Fenugreek Tea
Soak a tsp of fenugreek seeds in a cup of water overnight. The next morning boil that water until it reduces a little, strain and drink the fenugreek tea/decoction warm.
2.Tapioca /Yucca Root/Maravalli Kizhangu/ Kappa
Some mothers swear by tapioca root to increase lactation. My helper who breast fed her baby for 1 year says that eating tapioca increased her milk supply to a great extent. Sabudana (sago) pearls (make from tapioca root) can also be taken, if you cannot find tapioca root. Ways to include tapioca in your diet.
Steamed tapioca puttu –  (Wash, peel the skin and grate tapioca. Steam it, add freshly grated coconut and jaggery)
3.Garlic
Garlic should be taken in moderation. Garlic has be used for centuries as a beneficial food to increase lactation. Garlic has been found to change the odor and flavor of breast milk. If your baby does not like the garlic flavored milk, you can stop eating garlic for a few days and then try again. Researchers studying garlic in breast milk found peak levels in the milk two hours after the mother ate garlic. When the garlic levels were high, babies suckled more vigorously and took in more milk. Some ways to include garlic in your diet.
Garlic cooked in milk – Boil or cook 3-4 cloves of garlic in milk and drink it warm.
Stir Fried Garlic – You can stir fry 3-4 cloves of garlic in sesame seed oil and have it.
4. Fennel Seeds (Saunf in Hindi)
Fennel seeds are said to increase milk supply in lactating mothers. It also aids in digestion and prevents colic in babies.
Fennel water – Boil a tsp of fennel seeds in a cup of water for a few minutes. Remove from heat and let it steep for 5 minutes. Filter it and drink it warm.
Fennel tea -You can also make fennel tea with a tsp of fennel powder. Boil a cup of water with a tsp of fennel powder. Let it sit for 5 minutes. Then strain the mixture, add sugar or honey to taste and drink it warm. It can be had twice a day.
You can chew a few fennel seeds after a meal, add a little fennel powder to your curries, gravy etc.
5. Lentils (dals)
Dal is a good source of protein and fiber which is very essential for a mother. Dal especially the red lentils or masoor dal is said to improve lactation. Moong dal is easily digestible than tur dal, so you can include more of moong dal than tur dal. You can prepare sambar, rasam, kootu and many North Indian style dal dishes to include a variety of dal in your diet.
Moong dal Fry (coming soon)
6. Oats
Oats are a nutritional powerhouse, providing fiber, iron, folic acid, vitamins, minerals, and antioxidants. Many nursing moms worldwide include oats in their diet to boost breast milk supply. Find list of oats recipes in the link below
7. Brown Rice
According to
foxnew.com
, Brown rice also may have an effect on the brain to stimulate milk production by increasing the production of serotonin, which is a neurotransmitter that can stimulate prolactin, a hormone involved in lactation. Check out brown rice recipes below
Brown Rice Pudding (kheer)
8.Cumin Seeds/Jeera 
In India, cumin seeds has been used to improve lactation for years but there isn't any scientific research to prove that. Jeera helps with digestion and stabilizes blood pressure.
Roasted jeera powder can be added to buttermilk, raithas, sabjis etc.
Jeera water increases breast milk and prevent acidity
Jeera Water Recipe – Boil a liter of water with a tbsp of jeera/cumin seeds for 10-15 minutes. When it reduces a little, turn off the heat. Filter it and drink it warn when needed.
More ways to include cumin seeds in your diet.
9. Quinoa
Quinoa is a rich source of protein and is a power house of nutrition.
You can prepare quinoa salad, soups and many different dishes with quinoa. Check out quinoa recipes in the link below.
10.Cracked Wheat/Broken Wheat (dalia)
In North India soft cooked dalia with moong dal is given nursing mothers to increase breast milk supply. Some recipes using Dalia
11. Sesame seeds
Sesame seeds are rich source of calcium and and are a good source of fiber, iron, magnesium, phosphorus, copper and manganese. Add toasted sesame seeds to your curries, stir fry, soups and salads. More recipes below-
Sesame jaggery balls  (ellu urundai)
12.Dry fruits and Nuts
Dry fruits and nuts are high in antioxidants and good fats that are known to increase lactation. Include a handful of dry fruits and nuts (dates, figs, walnuts, almond, pistachios, apricots) Almond are just packed with protein and  they are a good non-dairy source of calcium.
13. Barley
Barley is said to increase lactation. Some ways to include barley-
Barley Water – Wash and soak 1/4 cup of barley overnight and pressure cook with 2 cups of water. Filter it and drink the water when it is warm thorough out the day. If it is thick, you can add more water. You can add barley water to your soups.
14. Moringa powder
Moringa leaves powder has been clinically proven to increase the production of breast milk. Mothers who took Moringa leaves powder were shown to produce more than 2x the amount of breast milk than those who didn't. We all know instinctively that breast milk is the ultimate food prescribed by nature for the infant child and Moringa leaves powder can be instrumental in helping mothers produce more of this precious food.
15.Flaxseed
Flax seeds are rich in Omega-3 fatty acids great source of lignans, vitamins and minerals.
16.Lactation Cookies -Though it is not an Indian recipe, I want nursing mothers to know that there are lactation cookies (helps increase milk supply) available in the market. You can even make these cookies at home. There are many recipes available for the same on the net.
17. Agathi Keerai – Agathi keerai soup can be taken once or twice a week to improve lactation.
18. Ripe papaya – A small cup of ripe papaya fruit drizzled with a little honey can be taken to improve lactation.
General Tips for nursing mothers increase their breast milk supply.
Vegetables
Include 3-4 servings of fruits and vegetables in your diet regularly. Include plenty of leafy greens and fresh vegetables especially those high in beta-carotene. Drumstick leaves is said to improve lactation. So include drumstick leaves in your diet. Carrots are said to work wonders in increasing lactation. Make an extra effort to ensure that your diet includes plenty of  fruits and vegetables. According to
www.foxnews.com
 – Fruits and vegetables high in phytoestrogens are believed to promote healthy breast tissue and lactation. Dark leafy greens are an excellent source of phytoestrogens as are carrots and dried apricots. Asparagus also contains phytoestrogens and has the added bonus of tryptophan, an essential amino acid that may stimulate milk supply through the production of prolactin.
Fiber
Beans, barley, brown rice, cracked wheat, oats, millets, corn are some food rich in fiber. Include adequate fiber in your diet. Breastfeeding women should get 29 grams of fiber each day, according to the Institute of Food and Agricultural Services at the University of Florida.
Fluids
Include lot of fluids in your diet. Water, buttermilk, fruit juice, clear soups etc. Avoid sugar-added fruit juices. Stay well hydrated before breast feeding. Your body needs to be properly hydrated to produce milk.
Frequent Nursing
Nurse as much as your baby wants. The more frequently and effectively a baby breastfeeds, the more milk the mother's breast produces. It works by supply and demand, the more you stimulate your breasts, the more milk you are going to produce. Some moms say that pumping after every feeding, helps increase their breast milk production.
Importance of sleep
Sleep well. It is found that a good sleep improves lactation.
Stress
Stress will definitely affect your milk supply. Find ways to deal with your stress. Stay relaxed and calm. Find tips for relieving stress.
Foods to avoid
Avoid smoking, alcohol and caffeinated drinks.
Avoid potato, raw banana and foods that generate heat like mango, papaya.
Avoid gassy and too spicy food.
Summary
In summary, there is no need for a special diet during breast feeding. A lactating mother's diet should be balanced and nutritious as it will help keep breast milk supply up. Stay calm and relaxed.
For your information
Note – Some babies might become a little colicky, if a certain food is not agreeing with him/her through your breast milk. If you suspect any food in your diet is causing colicky symptoms in your infant, eliminate that food from your diet for 48 hours and see if the symptoms disappear. If the food did bother your infant, you should see an improvement within 48 hours.
Expressed Milk
– According to
wikipedia.org
 – A mother can "express" (produce) her milk for storage and later use. Expression occurs with massage or a breast pump. Breast milk may be kept at room temperature for up to six hours, refrigerated for up to eight days or frozen for six to twelve months. Research suggests that the antioxidant activity in expressed breast milk decreases over time, but remains at higher levels than in infant formula.
Find below few foods rich in protein, calcium, iron and vitamin CFood rich in Protein – All pulses, quinoa, peas, nuts, cumin seeds, soybeans, eggs, wheat germ, tofu.
Food rich in calcium – Beans, Leafy green vegetables, ragi, fenugreek, sesame seeds, milk, yogurt, cheese.
Food rich in iron – Dried Beans, spinach, tofu, dates, almonds, lentils, dried apricots, pomegranates, beetroot, brussel sprouts, oats, blackstrap molasses.
Food Rich in Vitamin C – All citrus fruits, papaya, strawberries, bell peppers, broccoli, tomatoes, grapefruit, spinach, watermelons, cabbage, guava.
Resources and References

http://www.nwh.org/community-health-resources/breastfeeding/faq/
http://miracletrees.org/moringa_leaves_powder.html
http://www.babycenter.in/
http://www.newbornhub.com/breastmilk.html
http://www.llli.org/nb/nbmarapr04p44.html
http://www.livestrong.com/article/486464-does-my-fiber-intake-affect-my-nursing-baby/
http://www.breastfeeding-problems.com/increase-milk-supply.html
Disclaimer 
This content is for informational purposes only and should not be considered to be a specific diagnosis or treatment plan for any individual situation.  Always seek the advice of your own doctor, pediatrician and lactation consultant.